Join our family and become part of something
amazing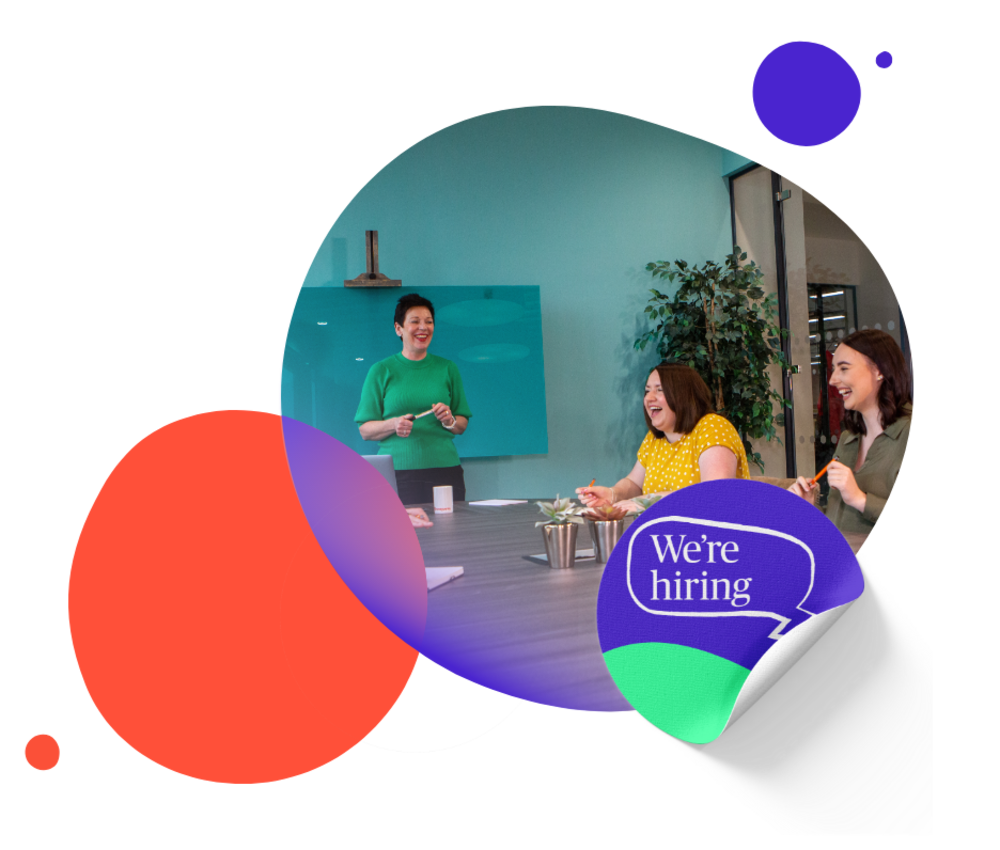 We live by our
Trustmarks
Collectively, our Trustmarks set the standard for how we want to be for our clients, our clients' customers and each other, every day.
Honest
Reliable
Consistent
You put trust at the heart of everything you do.
Positive
Professional
Warm & friendly
You love being the best version of yourself every day.
Transparent
Conscientious
Sincere
You pride yourself on always acting with integrity.
Supportive
Respectful
Caring
You're a team player with a positive spirit.
Innovative
Open-minded
Adaptable
You're forever inquisitive and obsessed by the detail.
Become a
world-class

PA

As a brilliant Moneypenny PA with your own portfolio of Telephone Answering clients under your wing, you'll live within a family of five, which includes a team leader to work with, learn from and lean on for support at all times. Enjoy free qualification programmes alongside a host of other company perks, plus opportunities to work and progress within other areas of the business. It's no wonder many people at Moneypenny have already celebrated over 10 years with us and counting!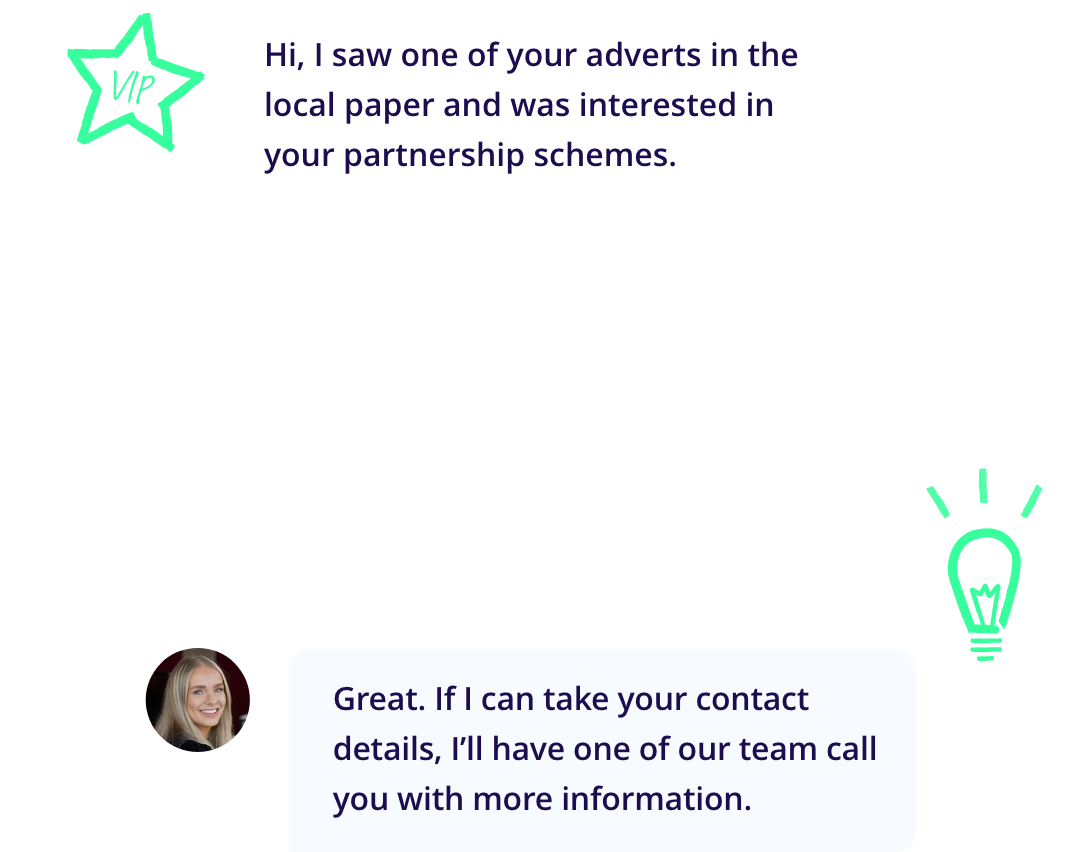 Fantastic

Live Chat roles available

Calls aren't the only thing we look after superbly on behalf of clients. Our one-of-a-kind Live Chat service combines amazing people with gold standard technology, so web visitors feel as valued as callers. Like everyone else in the business, you'll work under a team leader who's on hand to support you at all times. Free qualification programmes are also available to anyone in this role alongside a host of other company perks, plus opportunities to work and progress within other areas of the business.
Join us a customer service
specialist
For a select portfolio of clients, Moneypenny offers bespoke multichannel customer service provision, delivered by an exclusive team assembled to suit their needs alone. Using your proven experience in high quality customer service, just like our world-leading PAs, you'll enjoy the support of a team leader to work with and learn from. You too will have access to free qualification programmes alongside all of our company perks, plus opportunities to work and progress within other areas of the business.
Work in our
elite

support teams

Moneypenny might be an international business with over 1000 employees, but the truth is we pride ourselves on thinking small. Our agile management team is pro rapid, innovative decision-making to achieve the right results. Work in any of our support teams across the business - IT, Marketing, HR or Sales and you'll soon realise you're valued for your positive attitude and initiative. Similarly, you'll love working in a fast-paced environment, where you see opportunity in change and are always willing to learn and adapt.

Progression opportunities
Work and play in a home that's truly
unique
Forget pigeon hole desks and timed breaks. As a Moneypenny team member, we'll trust you to do the right thing and represent us with pride. Our stunning home was built with everyone's ultimate wishlist in mind and every detail has been thought of to ensure we're able to deliver amazing service 24/7 on behalf of clients - with plenty of fun thrown in along the way.
Spacious
91,000ft2 sat in 10 acres of green outdoor space
Welcoming
Treehouse reception area with barista-style coffee on tap
Light
Every seat in the house comes with a view
Nourishing
Bistro-style cafeteria offering free breakfasts & subsidised lunches
Fun
A sociable place to wind down at The Dog 'N' Bone pub
Collaborative
Three-storey atrium with breakout areas to chat & catch up
Eco-friendly
Ground-source heated with automated windows & cooling
Healthy
FREE on-site gym, fitness classes & wellbeing sessions available
Committed to being a fair employer
The reality is, we spend more time with colleagues than we do our extended family. So, why not make it worth everyone's while, we say? As a former family-owned business, we've always believed in treating people fairly, and we recognise the importance of offering dependable, long-term employment opportunities to help individuals and the wider community thrive.
In return for the hard work and dedication shown by you every day, we reward with the big things, like pensions and life insurance - with the smallest of gestures thrown in too, such as home-delivered brownies! Oh and did we mention our epic parties? We know how to celebrate in style.
Proper salaried roles
No zero-hours contracts.
Flexible employment benefits
Including life insurance, pension top-ups, health & dental care and small personal loans.
Career opportunities
Such as free career training and long-term progression across the business.
Health & wellbeing support
Subsidised meals, free gym access and mental health support (Employee Assistant Program - EAP) available as standard.
Recognised for over a decade as a Best Company to Work For
The first business of our kind to join the Good Business Charter*
*An accreditation that seeks to raise the bar on business practices for employees, tax, the environment, customers and suppliers.
Thriving

careers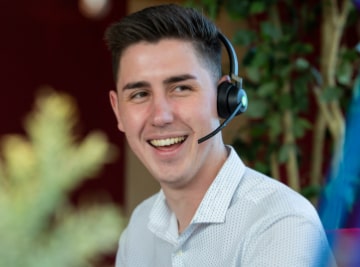 Sam McNulty
Joined 2017 - as a PA Current role IT Service Desk Manager Loves New technology

"Working in IT is so exciting. It's constantly expanding which means there's always great opportunities to grow and develop, personally and professionally."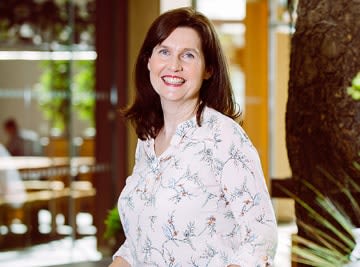 Lynn King
Joined 2000 - as a PA Current role Front of (Moneypenny) house Loves Helping our new PAs

"From the day they come in for their interviews to the day they graduate as fully fledged PAs, I love being a part of their Moneypenny journey."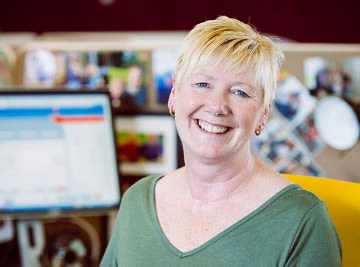 Tina Pope
Joined 2005 - as a PA Current role Team Manager Loves Building relationships with clients

"I have built such amazing friendships with my clients over the years. They have always made me a true part of their team."
Employee Spotlight
Watch Leanne's incredible Moneypenny story

Leanne Teburi-Gibson
Operations Manager
Existing
vacancies
If you think you've got the energy, confidence and positive spirit to make our clients shine, then click on the existing vacancies below to find out more. In return for your hard work, we offer competitive salaries and plenty of benefits. Show us your can-do spirit. Submit your application today!
"I
love

coming into work"

Take a tour of our incredible office