Maintaining a reputation like yours is how we've built
ours
Exceptional businesses, including Magic Circle law firms and leading brands, outsource their switchboard to Moneypenny.
We give you dedicated receptionists, on hand 24/7, to look after everything your in-house team does and more. Their can-do attitude and attention to detail delivers outstanding service to your customers and staff, and significant cost savings for you.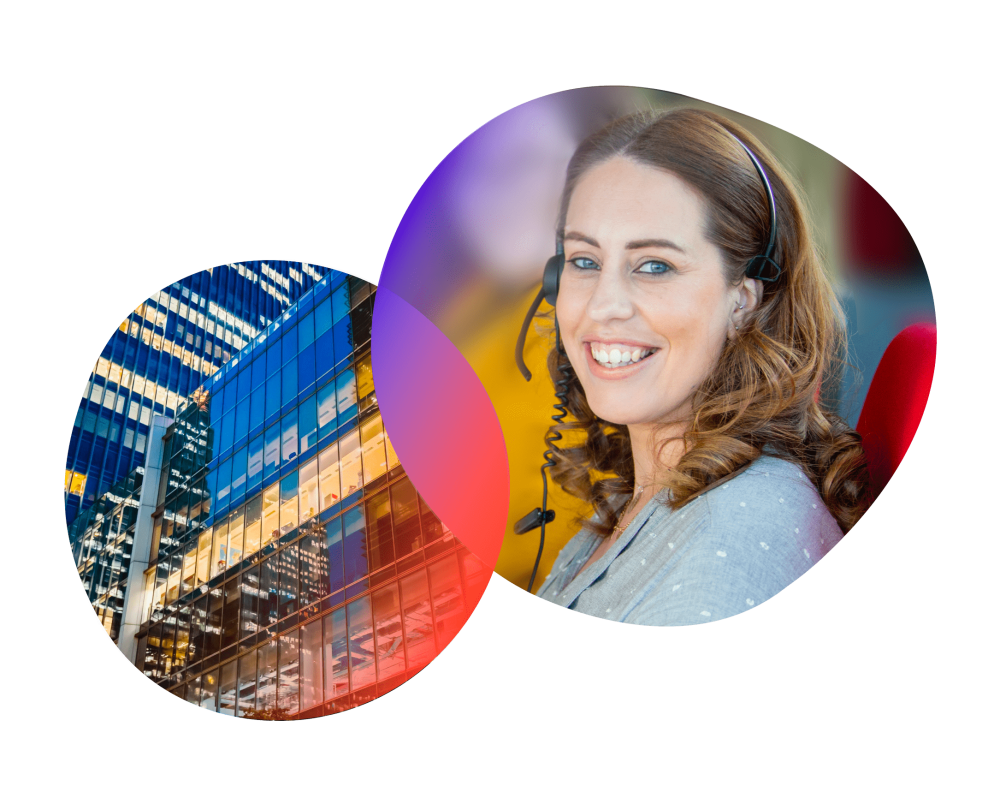 Reduce costs
without

compromising your caller experience

Moneypenny's reputation for high quality outsourced call handling makes us the #1 choice for businesses and organisations across all sectors. We invest in our people, giving them world-class training and support to ensure they exceed your service expectations. Whether you're looking for fully outsourced provision to help improve front of house, overflow support to reduce call waiting times, or you just want a completely fresh take on the management of your switchboard as a whole; talk to us. No other provider has the experience, quality of people or artificial intelligence (AI) technology to match the level of sophistication and cost-savings we will bring to your switchboard.

Your own team of dedicated receptionists

Overflow support or fully outsourced provision

Instantly scalable to meet demand

Calls transferred to your team wherever they are

Let us book things on your behalf

Call & message history available online

Here 24/7 - ideal for international offices

Option to apply speech recognition
Global brands & multinationals
Government bodies
Magic Circle law firms
Premium property companies
Top flight professional services
National franchises & their franchisees
Working with global technology brands

Get your quote
Provide us with a few contact details and one of our dedicated Account Managers will contact you right away.
Here's how it works
Meet your Moneypenny Receptionists
We work with you to select the right receptionists for your business. Brief us on how you'd like calls to be handled and tell us about VIPs so we can treat them like gold.
Divert your calls
We'll have already determined whether you plan to send overflow or all calls to Moneypenny to be answered. We'll also work with internal team members and even deal with external providers directly if you wish.
Impress your callers
With an online diary and call handling instructions to hand for each of your employees, your Moneypenny Receptionists will work together diligently; either transferring calls or sending messages immediately.
Solve
your

biggest business challenges
Reduce your operating costs
Move fixed costs to variable costs with our flexible contracting options
Scale instantly based on demand
Our support expands or contracts in real-time to match your business needs
Improve the customer journey
We ensure all of your customer touchpoints are prompt, impressive and seamless
Free up internal resources
Give management back their time and repurpose staff to focus on more productive, business-critical duties
Immediate business continuity
Meet agreed SLAs and gain peace of mind your business is protected against the unexpected
Benefit from the very
latest

technology

RITA, our customer management system, is built on top of different communications tech platforms dependent on the channel needs of our customers: be that calls, chats or social media. Our in-house tech team will work with you to integrate with your own systems.

World-class
capabilities

The latest customer contact innovations for you to enjoy without any investment

Unique call software

All developed in-house to block cold callers and recognise VIP & repeat customers

Diary
integration

Link leading platforms with ours so we have access to real-time team availability

Speech
recognition

Save up to 80% on switchboard costs by allowing certain callers to route themselves

Online
portal

Audit a goldmine of management information to help improve your customer journey

CRM
integration

Access to leading CRM platforms to manage enquiries and existing customers
Hear our people in action
Receive calls

from us seamlessly

With access to everyone's status, we'll always know when your team is available to take calls - just look out for the Moneypenny logo calling in your Teams platform. If you accept the call, we'll introduce who's on the line. If you reject it, we'll take a message as normal.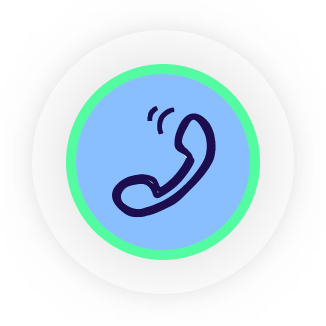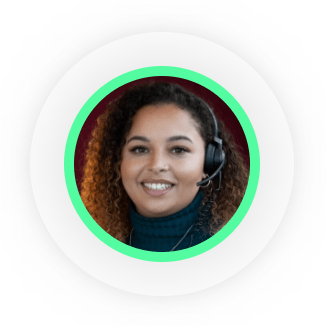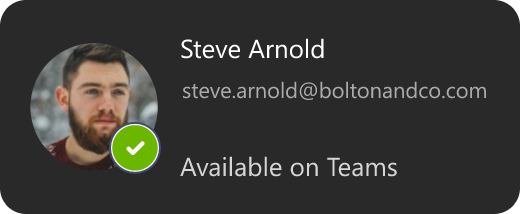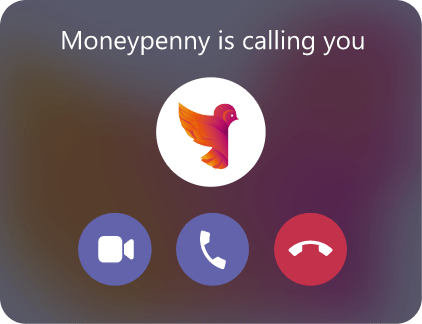 Caller rings to speak to a member of your team
We read your Teams status to see if you're available
The call is seamlessly transferred
Outsource your customer service for complete multichannel support
Create the ultimate service experience for your customers with the help of your very own Bespoke Customer Team based at Moneypenny. We give you individuals dedicated to your business, on hand to manage some or all of your communication channels 24/7. Benefit from the very latest in integrations, combined with exceptional people, hand-picked for the heart and warmth they'll put into every conversation on your behalf.
The Moneypenny Difference
Our team quickly becomes a seamless extension of yours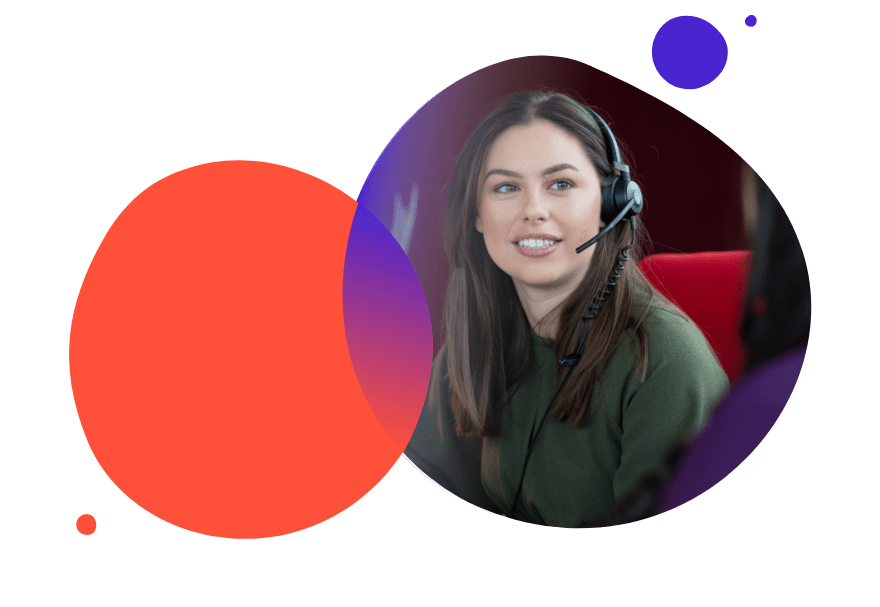 Hand-picked people
We make a point of recruiting for attitude and matching you with individuals who complement your business, so you can be sure they'll truly reflect how you want to speak to customers.
Award-winning culture
Widespread employee loyalty means you're getting very experienced people working as trusted members of your own team, permanently eliminating the need to recruit, hire and train in-house.
World-class training
Be it over the phone or through technology, the smile our team bring to every interaction will enhance your service provision and make sure customers keep coming back to you.
Agile outsourcing for businesses who want to adapt
fast
In today's world, businesses like yours are realising that strategically partnering with specialists to gain a competitive edge, access burgeoning markets, or capitalise on new opportunities, are critical to future success.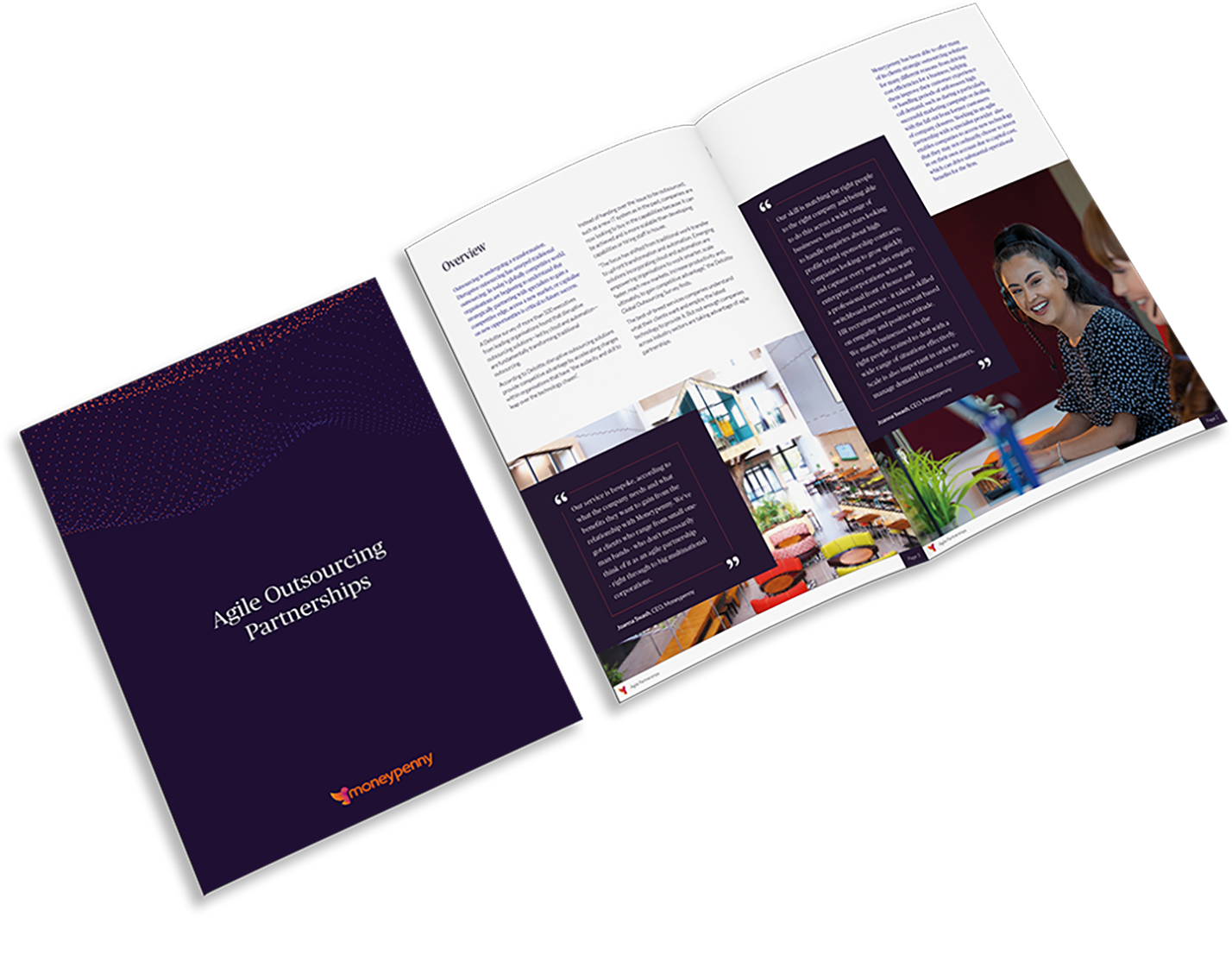 About us
Born in 2000, most people in the UK have spoken to Moneypenny. Few realise it.
7
x
featured for over a decade as a Best Company to Work For
20
m
calls & chats looked after on behalf of sole traders to global enterprises
No.
1
the world's leading & most trusted outsourced communications partner
24
/
7
every customer managed seamlessly around the clock in our UK head office
Collaborating with
Request a tailored quote for your business today
We love to talk, so call us on 0333 202 1005 or email [email protected] and let's get to work providing you with a complete solution based on your exact requirements.