Website Callback tool
Encourage

visitors to make contact with our quick & easy Callback tool

We've partnered with leading digital technology provider ResponseiQ, to offer a brand new lead capture solution. Combining simple technology with our exceptional people, our Callback solution is proven to convert more website visitors into leads, allowing you to grow your business faster.
Award-winning
workplace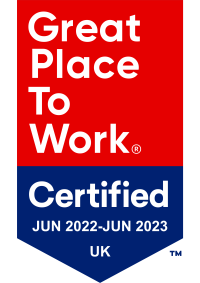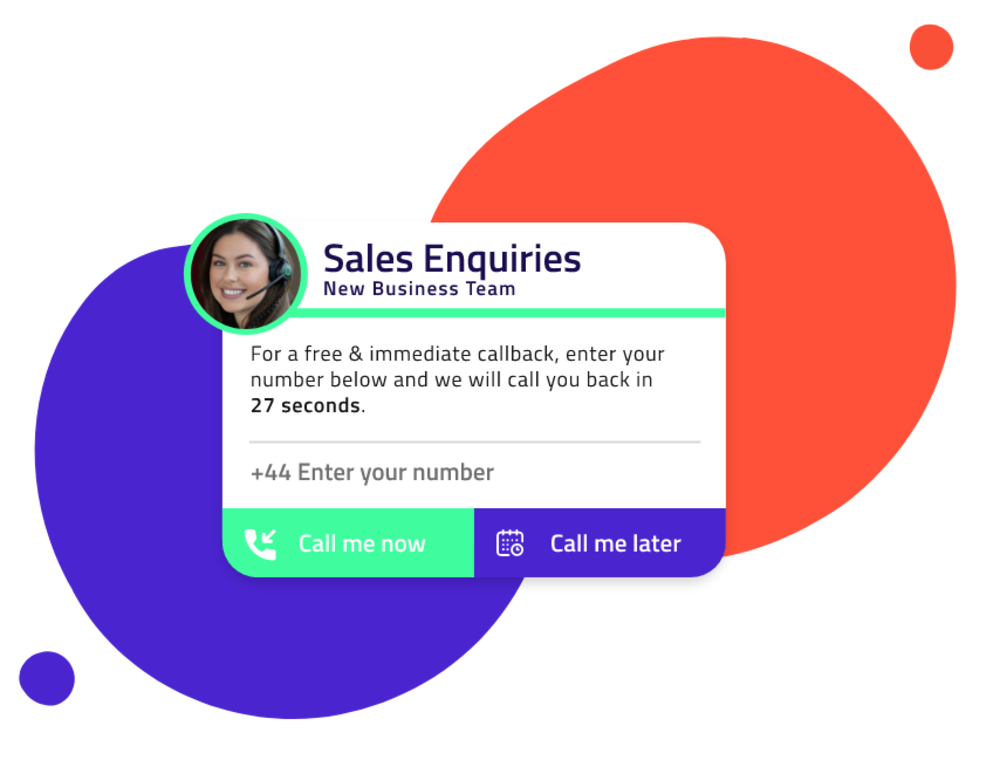 Take a free two-week trial
How it works
A simple way to turn even more website visitors into customers
1
Add a small piece of code to your website (this takes 30 seconds to install)
2
When any visitor requests a callback on your website, they select either an immediate callback or a preferred time
3
The tech is prompted to connect the visitor to you or a Moneypenny PA if you're unavailable, either there and then or at the time specified
4
Your Moneypenny PA will capture pre-qualifying information and send it straight to you via email - ensuring you never miss an opportunity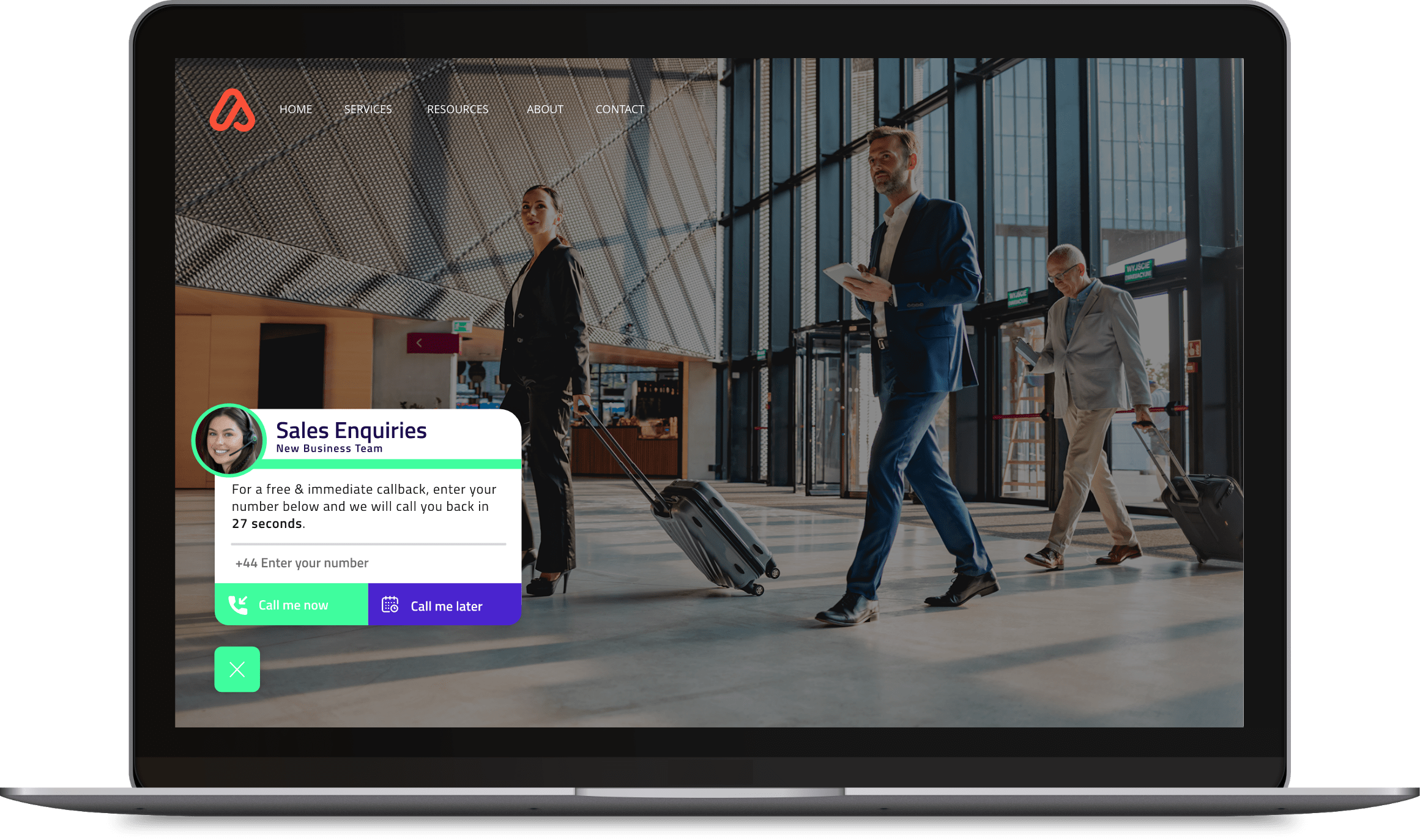 Increase inbound phone sales by as much as
24%
Take a free two-week trial
Start receiving more calls
today
Increase inbound sales calls
Connect website visitors to your sales team faster than ever via intelligent callback technology
Gain flexible support
Capture more leads by sending calls to a Moneypenny PA when you're not available
Review actionable insight
Access a full callback log and analytics to help you optimise performance
Benefit from easy set-up
Getting started is easy, and Moneypenny's support team are on hand to work with you
Complement your live chat widget
More than 60% of ResponseiQ clients have a chat function alongside the Callback tool
About us
Born in 2000, most people in the UK have spoken to Moneypenny. Few realise it.
1200
members of our team voted us a Great Place to Work
20
m
calls & chats looked after on behalf of sole traders to global enterprises
No.
1
the world's leading & most trusted outsourced communications partner
24
/
7
every customer managed seamlessly around the clock in our UK head office
Collaborating with
Request a demo
You could be up and running in less than 24 hours. Call 0333 009 8345.
Solutions for small & large businesses

Try entirely free for two weeks

24/7 provision available

World-leading technology