6 MINUTE READ
26th February 2020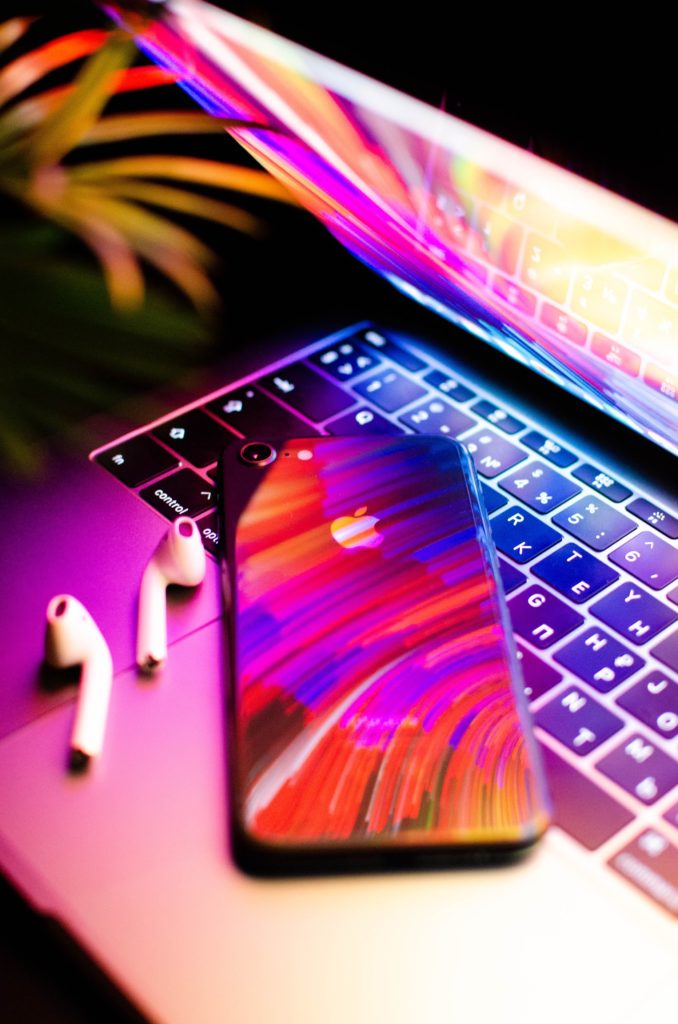 The torrent of incredible tech innovations in the last two decades can make it hard to recall what life was like two decades ago, but this handy listicle compares then with now.
This year, 2020, marks the 20th anniversary for Moneypenny, the leading outsourced-communications company. The world has spun a few times since the advent of the new millennium. Still, given the exponential rise in quotidian technology, it can be somewhat surprising to compare how things were just two decades ago. Indeed, when one considers what tech we used in our typical lives back then, 2000 looks like the dark ages.
For instance, back then the iPhone, which triggered the smartphone revolution, was still seven years away, the iPad didn't arrive until a decade later, and no one had heard – or cared – about social media. Today we are in the realm of science fact, rather than science fiction, with artificial intelligence ubiquitous, driverless cars waiting for the green light, and approximately 20 billion connected sensors contributing to the Internet of Things.
Regardless of all the incredible innovations spawned in the last 20 years, some 20th-century tech habits endure. Not least that, according to recent Moneypenny research, over half of businesses (56%) value an old-fashioned telephone conversation – with a human rather than a chatbot. Indeed, speaking over the phone remains the essential communication channel for customers or clients looking to contact organisations. Here we look at how life – from a tech perspective – was in 2000 compared to now.
Today's internet is lightning fast compared to the internet that most of us had access to in 2000. We were still relying on dial-up access, and it was not until 2007 that around half of us going online had broadband internet connections.
The internet was invented in the 1970s to connect laboratories involved in government research. It was in the late 90s that the general public took to the internet en masse. While the .com boom of the late 90s may have been a costly false-start for many investors, it nevertheless set in place the infrastructure ready for the outstanding growth seen in the past 20 years.
According to Pingdom, in 2000 the internet had 361 million users, and in 2020 this had grown to 1,967 million. More than that, it has forever changed the way businesses operate and how people communicate and stay in touch.
While the .com boom is a crucial milestone in the internet's development, the inception of the social web and mobile phone technology enhancements have made it an integral part of most people's lives.
Gaming
THEN
Shortly after the world survived the much-feared Millennium bug – phew! – Sony launched PlayStation 2 (officially branded as PS2), and it went on to become the best-selling video game console of all time, having sold over 155 million units worldwide, at the last count. At the turn of the century, Nokia ruled the mobile phone market, and Snake was the handset game du jour to while away the time – mostly because it was the only handset game available.
NOW
There are now 2.5 billion gamers on the planet, and the global gaming market is worth over $152 billion (£117bn) – with 45%, or $68.5bn (£52bn), generated directly from mobile games. Further, eSports – where people view stars playing video games – has exploded in recent years, and stadia are packed out for tournaments while approximately 400 million tune in to watch the action.
Television
THEN
Top television shows in 2000 included The Sopranos, Friends, Buffy the Vampire Slayer and South Park, and most of these programmes were watched as DVD box sets. The most-watched item on terrestrial TV in 2000 was the January 3 episode of Coronation Street, with almost 19 million viewers.
NOW
At the last count, Netflix – one of a number of leading streaming services available nowadays – has around 160 million subscribers across the globe. In January 2020, Netflix announced that 76 million households watched The Witcher, making it the most-viewed first season of TV ever for the organisation. In the UK, at the time of writing, the most-watched terrestrial programme in 2020 is the January 5 episode of Call the Midwife, with 8.81 million viewers – 10 million fewer than the best figure in 2000.

Music
THEN
Twenty years ago, portable company disc players were still all the rage – there were some MP3 players on the market, but because they were expensive and fiddly, they never truly took off. In 2000, Apple's game-changing iPod was a year from being launched, too. At the start of the new millennium, Westlife's single I Have a Dream and Shania Twain's album Come on Over topped the British charts, generating 231,000 and 239,559 sales respectively.
NOW
David Bowie's comment, in a 2002 interview, that music would soon "become like running water or electricity" proved eerily prescient: today streaming is incredibly popular. Apple Music, which costs £9.99 a month, has over 60 million subscribers – the same number of tracks it has available – while Spotify boasts more than 100 million customers. As a result of this streaming and a vast choice of tracks, the album is dead, arguably. Today most of us consume music via our smartphones – though, bizarrely, vinyl has made a comeback – which is understandable when you consider a typical 128GB handset can hold around 20,000 songs. The UK's official downloads chart was introduced in 2015, and as dawn broke on the new decade Tones & I's Dance Monkey was the top-ranked single. In January it hit a mind-boggling one billion downloads on Spotify.
Telephones
THEN
The UK's first-ever mobile phone call was made on January 1, 1985, using the brick-like Transportable Vodafone VT1, and the handset retailed at £2,000 (around £5,000 in today's money). Fifteen years later almost half of the population (46 per cent) owned a mobile phone.
NOW
Today, approximately 95% of households in the UK own a mobile phone – that figure has remained constant since 2015 – and there are around 5.3 billion global mobile phone users. Most of those devices are smartphones, which were first introduced by Apple in 2007 when it launched the iPhone. The average mobile phone has over one million times more memory than the Apollo 11 computer that in 1969 propelled Neil Armstrong and his fellow astronauts to the moon and back.
Business Communications 
THEN
In 2000 high-flying businessmen and businesswomen often carried their bulky mobile phones, along with cameras, dictation machines, pagers, and personal digital assistants (PDAs). Face-to-face meetings were the norm, and fax machines and letters in the post were still popular. Electronic mail was on the rise, though, with Hotmail launched in 1996.
NOW
In 2020, there is a multitude of business communications options – as well as emails (now regarded as passé), there are chatbots, online live chat, Slack-like work channels, social media, text messages, WhatsApp, video conferencing, and more.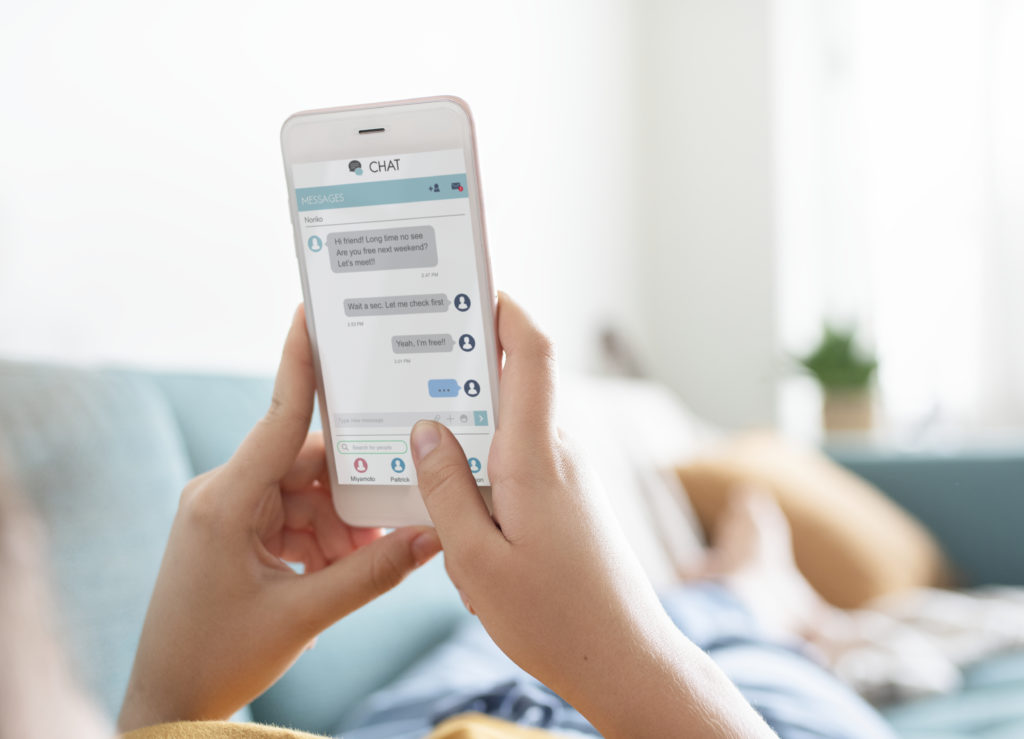 Text Messaging
THEN
The world's first teMonxt message was sent, using a personal computer, in December 1992 by a British-based communications engineer. A year later Nokia introduced the first mobile phone that was able to send texts, that were painstakingly inputted using a numerical keypad. By 2000, Americans were sending 35 texts per month on average.
NOW
Around 5 billion people can send and receive traditional text messages in 2020. However, most prefer to write to one another using alternative smartphone-enabled methods, including social media and WhatsApp, the Facebook-owned messaging company that is on course to hit 2 billion users this year. And yet, according to Moneypenny's latest research, a telephone call remains the number-one communication channel for customers to contact businesses in the UK. The 21% for WhatsApp, 23% for text messages, 24% for live chat, 28% for online forms, and 50% for emails all rank below the 56% for a good, old-fashioned, human-to-human call. That's why, after 20 years and counting and in spite of the numerous technological advancements in the digital era, Moneypenny continues to thrive.
Share this article