5 MINUTE READ
28th February 2020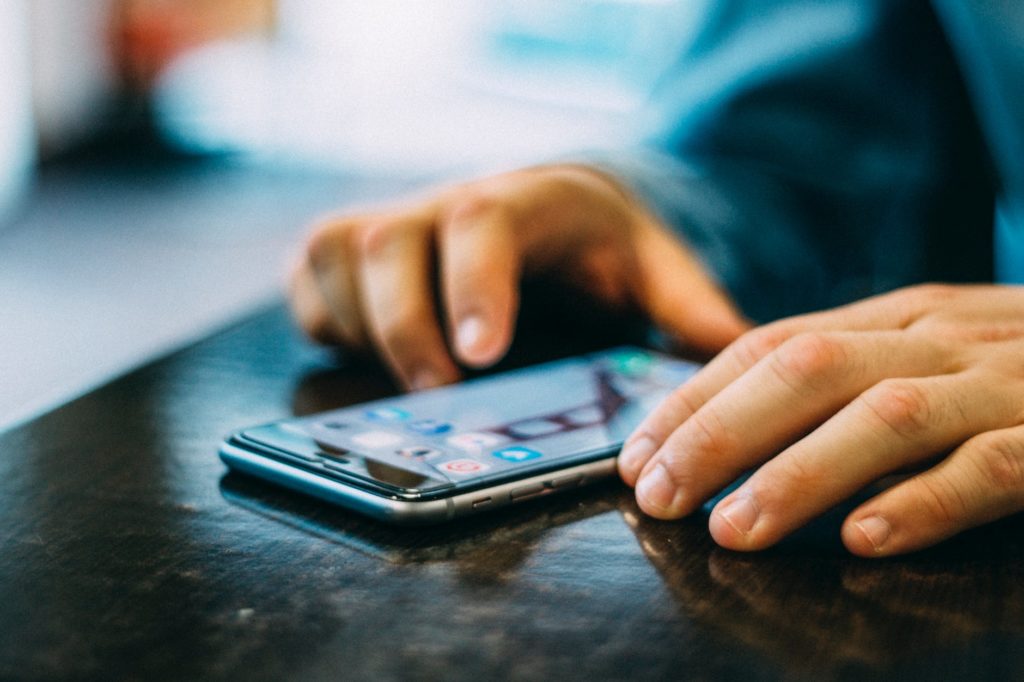 Starting a business with a slick, fully-functioning office and a bank account that's full to the brim is rare for even the most proficient of entrepreneurs.
It can take months, and often years, to get your business running on a steady path of profitability. And, with most business owners dedicating all of their hours to growing their company, there's zero time to spare and not a penny to be wasted.
So, as a small business trying to make it big, how do you get a head-start in a hyper-competitive market? The answer is simple, the virtual phone system; the solution that small business owners everywhere are turning to. And for good reason! We've compiled a list of the top 10 benefits of using a virtual phone system as an SME.
Look professional
As a new business starting out, or a small company, it's perfectly normal for operations to get a bit chaotic. Although things may not always run so smoothly on the inside, your customers need never know from the outside. A virtual phone system allows you to transform your mobile phone into a fully-fledged phone system – making your business look, feel, and sound more professional.
Whether you work from an unconventional office space, you're constantly on-the-go, or you simply don't have the resources yet; the virtual phone system can offer the ideal solution. Along with your own national, regional or freephone business number, you'll benefit from a customisable professional greeting and the ability to seamlessly direct your callers to specific people or departments.
Maximise your cost savings
When budgets are tight and time is of the essence, the last thing you want to be doing is forking out on expensive and complicated hardware. Virtual telephone systems offer a simple solution to streamlining your calls and achieving an efficient system, without the hassle or hardware of a traditional phone system.
With the Moneypenny Pocket Phone System, everything is online or in the cloud, meaning there's no need for the expenses of additional software or hardware. This makes a virtual phone system generally much cheaper to run than your traditional business phone system or carriers, with prices starting from less than the cost of running your monthly mobile phone contract and PAYG support available.
Be productive on-the-go
There's no need to sit and wait at your desk for that important phone call anymore; the virtual phone system enables you to get on the road, meet with your prospects, attend appointments, go onto sales calls – all the while, staying connected to your business.
Those vital calls are instantly routed through to you. And, when you can't take the call, you can easily manage your settings so that it's either redirected to another member of staff or a message is emailed or text through to you.
No matter where you are, you're able to take control of your calls and ensure your customers are always receiving the best possible service.
Enhance your customer experience
In most cases, the first step of the customer journey begins with a telephone call. This is where a potential customer will form that initial opinion of your company and decide whether or not they'd like to continue their journey and move business along with you. Missing just one call can lose you business. In today's fast-paced, digital world, customers depend on a quick answer.
With a virtual phone system in place, you're able to capture more business calls and pick up important messages immediately, allowing you to react promptly and efficiently, so customers receive instant gratification – even when you're not at your desk.
Immerse yourself in a world of features
Perhaps one of the biggest benefits of the virtual phone system is the number of features available to you, at your fingertips. You and your team can easily access, manage, and set up contacts, voicemails, call forwarding and call logs from the online portal – providing your team with a mutual overview of all calls and messages.
Moneypenny's app allows you to do this from your smartphone in a matter of seconds, wherever you are – making it quick and easy for all the team.
Bring your team together
Gone are the days where you all need to be working under the same roof to receive calls to one phone number! Whether you're a team working remotely, or you're constantly out and about on the go – you can still appear as one organisation, using one mutual telephone number.
Seamlessly direct your calls to the relevant contact and gain a united insight to messages and calls from the online portal. You can choose exactly where you want your calls diverted to; be it a desk phone, PC, mobile phone, or tablet device – and update this as often as needed to suit all the team.
Get set up quickly and easily
Traditional phone systems can often require a lot of set-up time, involving an installation crew as well as full team training – this can be a complex and time-consuming process. However, the virtual phone system operates from the cloud, and can be up and running within a matter of minutes.
Smartphone application
As well as being easy to set up, the virtual phone system is also incredibly simple to use. With Moneypenny's Pocket Phone System, users can download the app, and easily access, navigate, manage and amend individual settings – all at the tap of a button.
Grow with your business
As your business grows, your systems should too. The great thing about the virtual phone system is it can easily adapt to your business needs. Pocket Phone System allows you to add as many extensions as you like and you can edit these at any time. Each member of the team can adjust their individual settings and customise their voicemail or call forwarding options.
Take control of your calls
With overflow support in place, you never have to worry about missing a call again. You control who answers your calls when you can't. Direct them to a colleague, voicemail, or one of our brilliant Moneypenny PAs.
To learn more about Moneypenny's Pocket Phone System, take a closer look here. Or call us today on 0333 202 1005. 
Share this article