5 MINUTE READ
2nd March 2020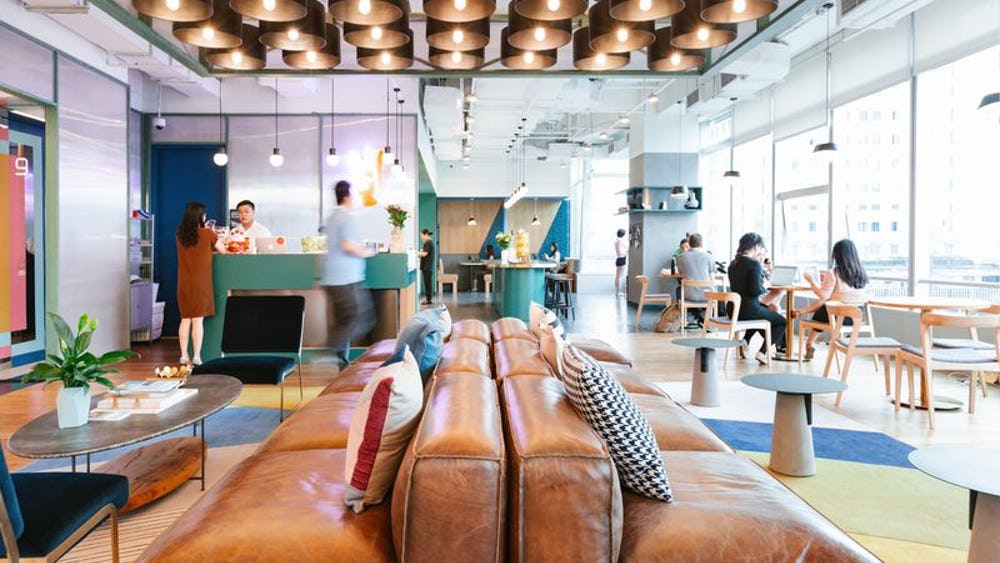 WeWork provides its members with space, community, and services through physical and virtual offerings.
Its mission is to create a world where people work to make a life, not just a living. Today, WeWork has more than 700 locations across 140 cities and over 662,000 memberships worldwide.
WeWork is committed to providing members around the world with a better day at work for less. Daisy Anderson-Perrin is the Senior Community Manager at WeWork's EMEA HQ, located at 10 York Road. She joined WeWork over four years ago. Daisy was initially drawn to WeWork's energy and disruption of the market, and believes that the people are inevitably what makes the company special.
How do you maintain your productivity in a co-working space?
At WeWork, we believe that flexibility, productivity, and motivation are three key elements that should be considered in any workspace, and design is one of the main functions to create that kind of environment. We design around our members' needs in order to create the best working environment. We offer an array of services and designs to maximise productivity, and we know it's working: 80 percent of WeWork members globally report increased productivity since joining WeWork according to our Global Impact Report.
When thinking about design and productivity, our in-house design team ensures our spaces offer a variety of areas for different purposes. For example, for members wanting a quieter space to work, we provide soundproof phone booths and plenty of nooks where they can focus without distraction. In contrast, we also have large, open communal areas with plenty of natural light and plants, where our members can work in a more collaborative environment.
Why is being part of the co-working community so important?
The diverse nature of co-working means that employees from various companies are able to collaborate with people from a wide range of backgrounds and industries. At WeWork, our members engage with each other on a day-to-day basis both online via our WeWork app and in our physical spaces. When looking at the traditional workspace with more isolated offices, human connection and opportunities like this aren't so readily available. In the era of increased digital disconnection, we are able to bring people together via events–we host around 10 events in our building every week–and other social activities such as communal breakfasts, lunch and learns, and wellness classes.
What are your thoughts on the future of the modern office?
I believe technology and design will play a big role in the future of the modern office. Currently, WeWork incorporates technology into every aspect of the design process to maximise space and increase cost efficiencies. We also use technology across our global member community to connect people with services, events and each other based on needs or interests – all via our app. Our locations provide us with real-time data to continually improve the effectiveness of our design and construction. For example, we monitor space utilisation, and we use this information to improve our design to better facilitate human interaction and to minimise underutilised space.
Why is co-working so popular and on the rise?
I believe businesses are coming to providers like WeWork as they look to offer the most productive and vibrant working environments for their employees. From a business perspective, it's highly valuable: For example, according to our 2019 Global Impact Report, 49 percent of enterprise members globally say that WeWork has helped them enter new markets and 78 percent of enterprise WeWork members say that WeWork has helped them attract and retain talent. For companies of any size, being part of a co-working space like WeWork means employees can focus on their growth and business development rather than deal with office management services, like printing, WiFi and even coffee – it's all provided for them.
Is co-working still suitable for companies with over 10 employees?
Absolutely – at WeWork, 43 percent of our global membership is made up of enterprise companies (with over 500 employees), such as HSBC. The mix of businesses we have in our spaces is rich in diversity and fit for collaboration and connectivity: startups enjoy networking with larger companies and enterprises similarly admire sharing a space with small scale-ups.
Share this article