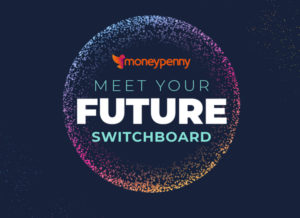 Moneypenny will be hosting an innovative tech event at our Workhub offices in the heart of London's Tech City as part of London Tech week on the 11th June.
Our event will see Moneypenny's Global CEO, Joanna Swash, demo our new AI-powered Digital Switchboard. This is the most advanced, accurate and service enhancing method of automating a switchboard, built in collaboration with Amazon and Twilio.
Our event is designed to appeal to people responsible for managing communications, switchboard functions, facilities and customer service for medium to large enterprises. The enlightening session will turn the traditional people-based solution on its head, and showcase a new switchboard, one increasingly powered by technology. The system is fully automated however will act just like a person and if it doesn't understand you or your enquiry is complex, it moves you to a real person, in our case a Moneypenny PA, immediately so no delays or frustration are encountered.
Joanna comments: "We are really excited about our new Digital Switchboard and AI presents an unprecedented opportunity to significantly reduce switchboard operating costs without compromising service for our clients. At Moneypenny we are demystifying AI, speech recognition and automation to offer practical solutions which can be implemented now, and we are also working to map out the impending transformation curve to ultimately visualise the switchboard in 2025, and beyond."
Workhub, 20-22 Wenlock Road, London N1 7GU – 11th June, 5pm – 7pm
About Moneypenny
Moneypenny is the world's leading outsourced communications provider, delivering Telephone Answering, Live Chat, Switchboard and multichannel customer services. The company's unique mix of excellent people and market-leading technology see it handle over 15 million customer communications a year for 13,000 businesses.
Share this article