3 MINUTE READ
20th February 2020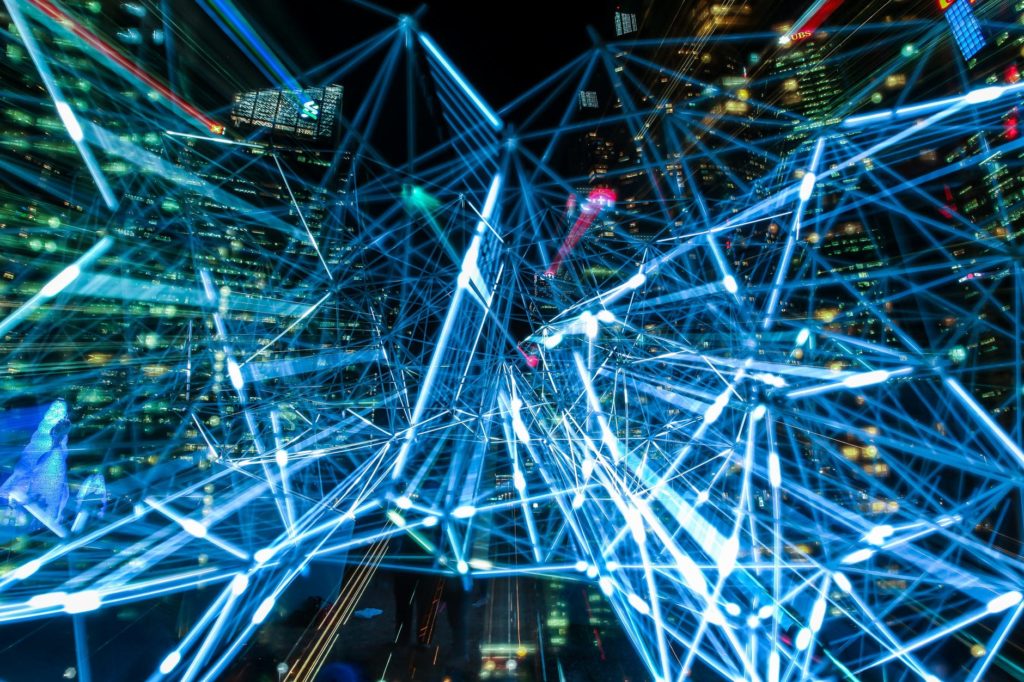 Successful leadership in this new decade means mastering the ultimate balance between people and technology in your business, using the right tools and technology to achieve the greatest experience for your customers.
With today's post-digital people holding higher expectations than ever before, keeping up with the fast-pace of ever-evolving trends and pinpointing new and innovative ways to delight your customers, has become the key to business vitality.
In this article, we explore some of the biggest trends in business technology right now – and ones your company should be embracing in 2020.
Webinars and podcasts
2019 was a huge year for webinars and podcasts. With Spotify acquiring Gimlet Media, and the launch of brand new subscription platforms like Luminary and Brew, the ability to stream content on-demand, on any device, has quickly gained mass-market appeal.
The Podcast Trends Report 2019 reported that 82% of people listen to podcasts for more than 7 hours each week, along with substantial growth in the super-listener category of people listening to podcasts for over 21 hours a week. Meanwhile, 56% of people surveyed claimed to have purchased a product after hearing it being advertised on a podcast, demonstrating what a prime channel podcasting is becoming for businesses.
Webinars, too, are transforming the way that businesses are delivering guidance, training, and support to audiences across the globe. Stats indicate that almost 80% of B2B consumers have used webinars in the past year to make an informed purchasing decision, showing the impact that hosting a webinar can have on your sales.
2020 anticipates more growth in both the podcasting and webinar market, with benefits including increased engagement and improved sales.
AI-powered tech 
The growth of AI-fuelled technology shows no sign of slowing down over the coming years. The full potential of AI has moved far beyond the automation of basic tasks. Today, it's a powerful collaboration tool between human employees and machines, and it's transforming CX.
As businesses search for new ways to speed up their services and enhance their products, AI is becoming much more commonplace in tech-led organisations and advertising.
From AI-assisted ordering kiosks in shops and fast food chains to AI browser shopping extensions which allow online consumers to quickly glean the best deal across thousands of sites; AI is everywhere. And the break-through isn't over yet; 2020 will see more and more sectors taking advantage of AI-powered tech, particularly in areas such as Healthcare, Education, and Marketing.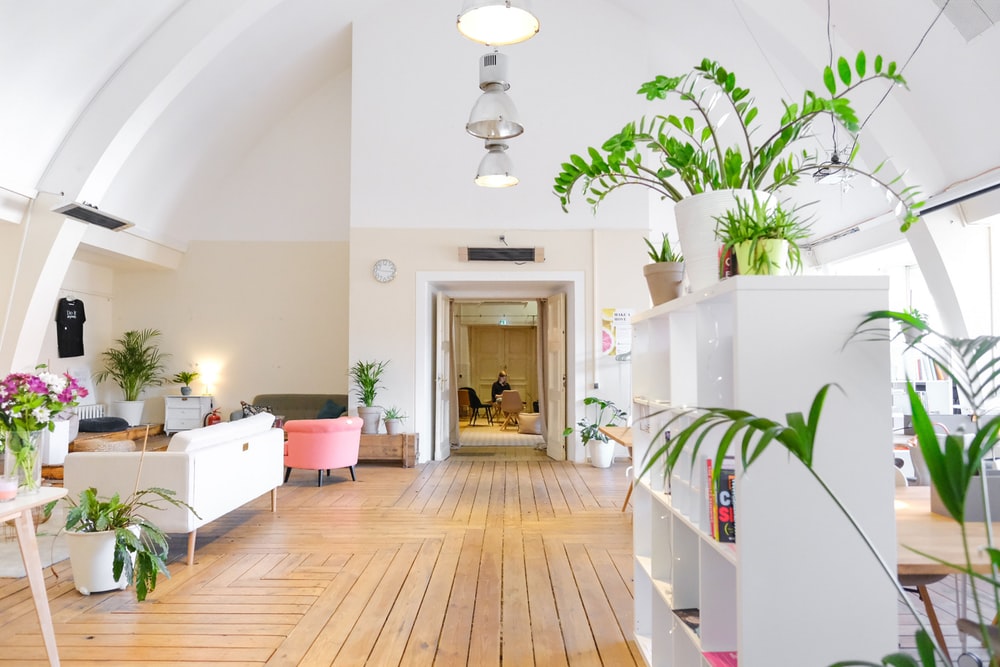 The modern workplace 
With an increased focus on workplace culture, the modern workplace is evolving at lightning speed – with distributed teams, brand new business models, and complex security issues. The last year has seen a significant rise in the usage of digital collaboration tools such as Workplace by Facebook and Slack, along with an upsurge in both flexible and remote working – with 99% of people claiming they'd like to work remotely at least some of the time for the rest of their careers, according to Buffer's 2019 State of Remote Work.
2019 was a huge year for coworking, with the number of coworking spaces hitting over 18,000 – and an estimated total of 3 million coworkers worldwide (a figure that's expected to double in the next couple of years!). As more and more innovative start-ups emerge, and organisations continue to take advantage of agile talent to fuel their workforces, the workplace is experiencing its biggest shift yet.
Cybersecurity 
As technology evolves, the threat to cybersecurity becomes an increasingly bigger concern to businesses everywhere. Mobiles were, and continue to be, a prime route for phishing attacks. As on-premise systems become outdated, 2019 saw a leap in the number of businesses turning to cloud solutions for their workloads – making the cloud another key target for hackers.
What's more, the volume of data being collected and generated has also risen substantially; this has led to improved technologies and tactics surrounding data utilisation, enhanced methods of data analysis and predictive machine learning models.
Securing networks, hardening internal systems, and protecting data from cyber threats is going to be more important than ever before in 2020; and as a result, cybersecurity will be better than ever as new tech is developed to proactively combat attacks through the prediction of user behaviour.
The arrival of 5G 
The long-awaited roll-out of 5G, this year, will bring next-generation connectivity to help businesses thrive in this data-driven era. Alongside never-seen-before levels of data capacity, 5G networks promise super-fast speeds and much lower latency.
Ultra-reliability is also expected, meaning no dropped calls or connectivity issues, along with longer battery life. This should bring higher levels of productivity to businesses and particularly benefit remote workforces who will note vast improvements to communications and connectivity.

Healthcare tech 
With the growth of wearable technology and the launch of smart devices like the Apple Watch 5 Series, we can now monitor our personal health in more advanced ways than ever before. This next year is anticipated to bring about further introductions to intelligent hardware that will monitor and help diagnose a range of health issues.
Workplace virtual reality 
While many of us will think of video games or films when it comes to virtual reality, VR is becoming much more than just a novelty, as it becomes increasingly present in the workplace. The technology is already making waves in sectors such as Education & Training, and it's expected to make even more of an impact around the globe in 2020.
Share this article