3 MINUTE READ
20th February 2020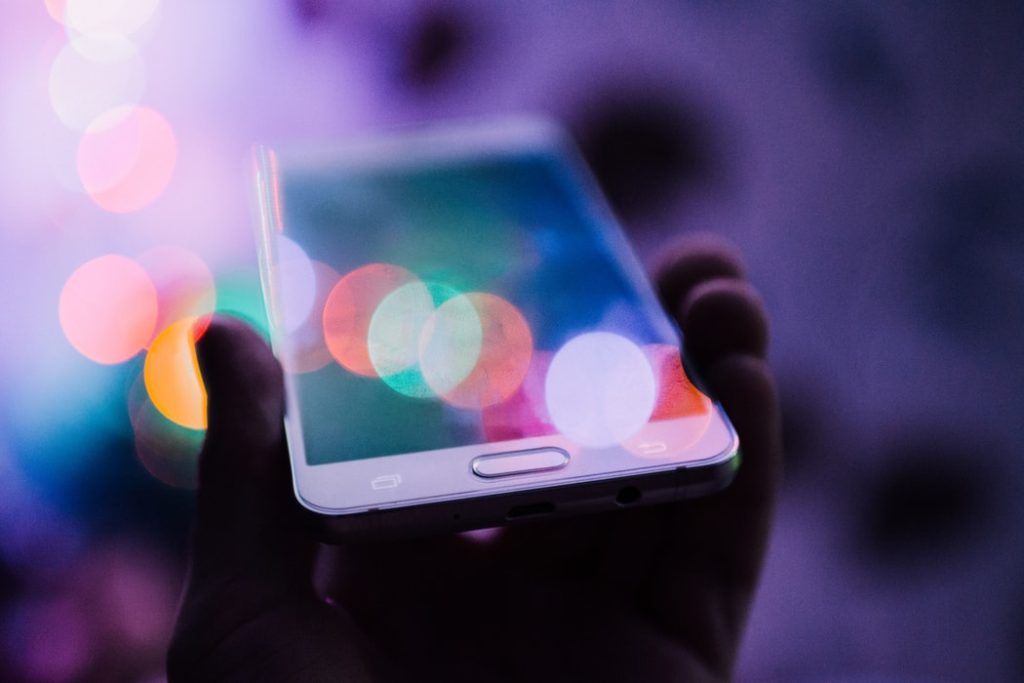 Some business models simply wouldn't work without mobile technology – Lyft, Snapchat, Deliveroo, Shazam and WhatsApp to name a few – but what about other businesses?
Do we all need an app in order to be successful in today's mobile-driven world? We asked mobile technology company, Apadmi, to share their thoughts on this modern-day dilemma:
Apadmi have made some of the best apps in the UK, but we still believe that having one isn't a must for all businesses. To decide if a company would benefit from having a mobile app, we have four essential questions for business owners to ask themselves.
Will an app give us a new way to reach customers?
Mobile technology can offer unique new touchpoints to reach potential customers and improve experience for the ones you already have. It just depends on how you use it. If an app is simply another version of your website, there's really no point. However, if your idea for an app will add value to your customer experience by creating an entirely new way for customers to engage with you, it is certainly worth exploring.
A great brand example of this in action is Domino's Pizza, who used mobile technology to improve both service and sales. They produced an app that offered customers a new way to make their orders without the need to call – particularly attractive to younger users who are more comfortable communicating online and by text. With the release of this app in the UK, digital sales grew by 28%.
Dominos also released a voice app that added another service for their customers; one not offered by any of their competition at the time. Prompted by the command, "Alexa, ask Domino's to feed me", the app automatically re-orders a customer's previous order. With this simple, intuitive action on a new platform, they delighted existing customers whilst attracting more at the same time.
Can we create new habitual visits from our customers?
One in four mobile users spends more than seven hours staring at their smartphone screen every day. To earn a place in the competitive app-checking routine of modern consumers, you need to ask yourself whether your business app will be fast, easy, useful, and offer more than your website.
If your app will boast these important features, you will also see the benefits of sidestepping Google and email communications – you can reduce SEO spend while creating a more direct relationship with customers and earning more significant mindshare.
Will an app create new opportunities to deliver better customer experiences?
Tapping into new tech presents you with a wealth of opportunities to give customers something more – whether that be a self-service option, more detailed/personalised information about your products and service or simply quicker ways to buy.
Mobile technology can enhance and simplify your payment structure for customers, improve the way you record data internally and streamline administrative tasks. You can obtain richer, more valuable customer insights with AI and clever data, and improve the relevance of messages or product suggestions for individual customers using machine learning techniques.
Could an app increase internal efficiency?
So far, we have talked about the benefits of mobile apps for your customers, but this isn't the only place to see their value. Consider how one (or more) could support your internal processes and objectives. This alone can be reason enough to produce an app for your business.
Mobile technology provides an incredible platform for bespoke, interactive employee training, and can be used for multi-site workers with ease. Many businesses that shy away from customer apps create internal apps for staff communications, rewards schemes, project management, document sharing, company announcements, and HR processes like booking holiday or checking rotas.
Introducing Apadmi 
Apadmi are a mobile technology company. We create solutions that make things better for the organisations we work with. We help our clients improve everything from efficiency to revenues, to staff engagement and customer loyalty. We're a team of thinkers, developers, designers, UX-ers and inventors who are continuously looking for ways to improve things using technology.
Let's work together! Call us on 0161 850 1300 / 0208 050 1945, or visit www.apadmi.com.
Share this article