2 MINUTE READ
21st February 2020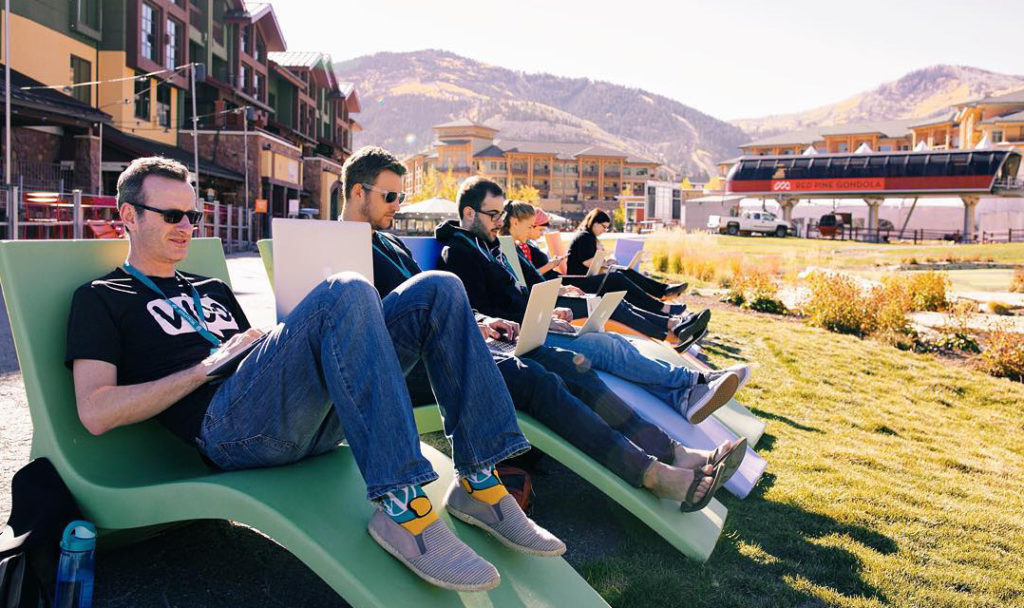 Automattic are a web development company founded in 2005, most notable for operating WordPress.com, the world's most popular blogging & publishing platform.
As a fully-distributed workforce, Automattic's remote working model wasn't a gradual process like it is for many remote teams of its size. Automattic started up as a remote business and, despite growth, they've chosen to remain this way throughout their expansion. 
Today, a team of more than 1,150 spanning over 75 countries; Automattic has never doubted their decision of operating as a fully distributed organisation. In fact, it's a decision they feel works in their favour, particularly now as we navigate uncertain times. 
What are the biggest benefits of being a remote business?
"As most tech companies will know, finding and hiring talent is one of the biggest challenges they face" – Lori McLeese, Head of HR at Automattic. 
One of the significant advantages of being remote that Automattic cite is the agile talent pool a flexible environment opens up the doors to., "It allows us to find talent wherever they live, and this can open a company up to a lot of possibilities", says Lori.
Automattic operates with a flexible working hours policy, allowing team members to choose whatever hours suit them best. Having staff across all time zones means that there doesn't need to be set office hours, as someone will always be on hand. 
While communication is often anticipated to be a pain point for remote teams, Automattic actually believes this is an area that particularly works in their favour. 
"When your team is spread around the world, we think much more deliberately about how to build ourselves as a team, how to make sure we are communicating well, are we documenting things clearly." – Cate Huston at Automattic. 
What's more, because of the cost savings involved, with not having a physical office space to pay for, the company pay to fly their staff to regular meetups – in destinations such as Thailand. 
To ensure employees can work from a space that truly inspires them, Automattic also cover expenses to equip home offices or help with the cost of a local coworking space or drinks at a coffee house – depending on where teammates prefer to work from. 
Share this article