4 MINUTE READ
22nd February 2020
One of the most vital components of succeeding as a remote worker is your workspace. While the home office and local coffee shop can be an attractive part of the remote working lifestyle, they can often pose distractions along with technical hurdles and limited resources.
Your environment can make or break your productivity as a business, so it's important to find the right atmosphere to inspire you and suit your needs. 
With remote working now one of the most desirable benefits an employer can offer, and the officeless start-up at an all-time high, the world is experiencing an upsurge in coworking spaces. 
Coworking spaces offer all the practicalities of a traditional office – but with flexibility and without corporate constraints; from hip decor to tranquil atmospheres, there's a coworking space for everyone, everywhere. We've compiled a list of five of the most inspiring coworking spaces around the world. 

Where? Ubud, Bali 
Where better for a remote retreat than on a tropical island that's a known magnet for corporate escapees seeking detox from the hustle & bustle of traditional business life.  
There's a reason this coworking paradise is often hailed the no.1 coworking space in the world. Brimming with Balinese authenticity and eco delights, this is the perfect space for digital nomads and hungry creatives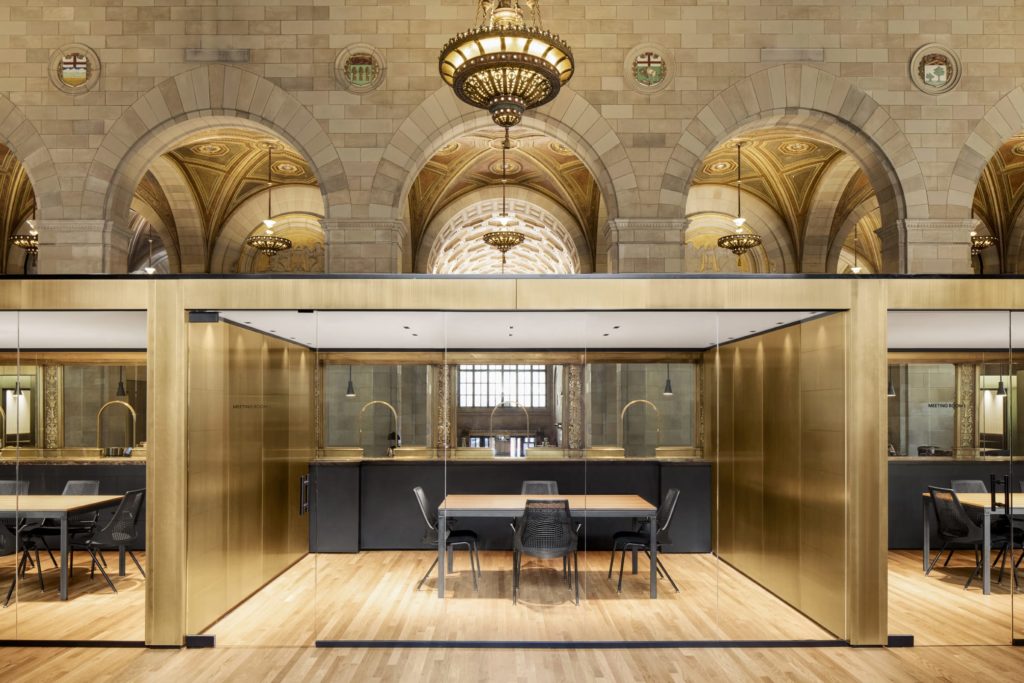 Set in the heart of old Montreal, this cathedral-style coworking space is full of breathtaking charm and character. After noticing that the concept of work and the workspace was becoming increasingly less traditional, Crew.co decided to open this inviting space so that 'Collective' members could enjoy an inspiring environment that's everything you need to fuel creative thinking and boost performance. For an affordable one-day, one month, one year (& beyond), members can enjoy a private & secure workspace with options including private bunks, balconies, a zen room (complete with hydrotherapy), and café-to-desk delivery. 
Where? Downtown Palo Alto & Orange County 
Blending the best of cafe and coworking culture; HanaHaus aims to nurture the growing tech community of Southern California. With two trendy hubs, and rooms bookable by the hour, members can choose between the slick vibes of Silicon Valley or opt for the harbour views of its hip Newport Beach spot.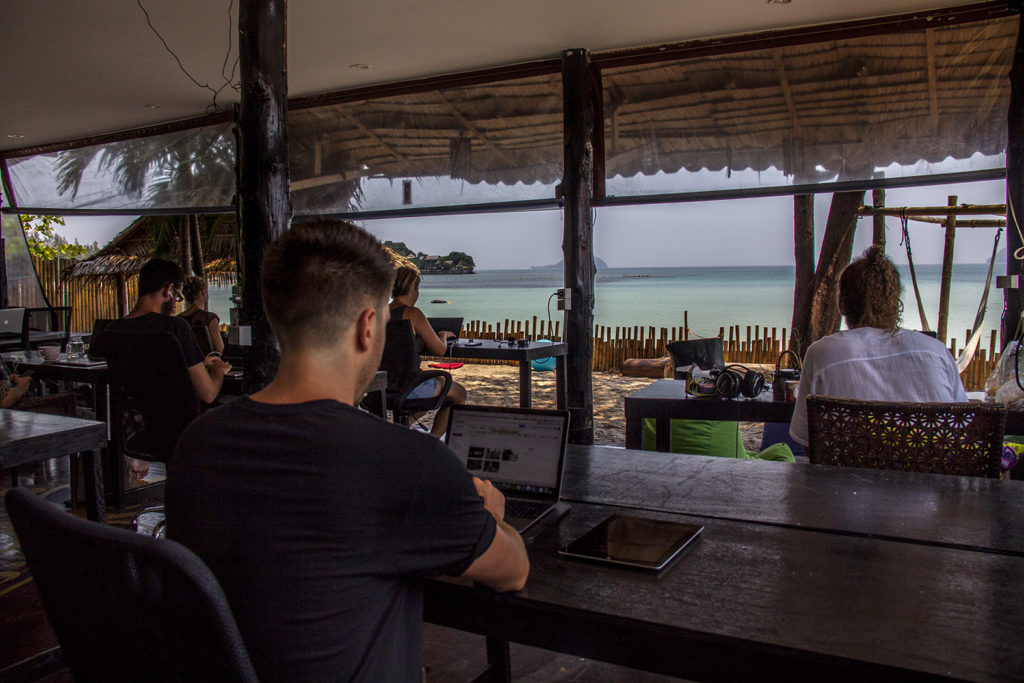 Where? Koh Phangan, Thailand  
This beachfront haven isn't just a coworking space, it's a coliving space. Boasting amenities such as ocean-view desks, beach-side bungalows, and a gourmet menu – Beachub, located on the Thai island of Koh Phangan, is guaranteed to get the creative juices flowing. Its chilled vibes and scenic setting have attracted employees from the likes of BBC and Google.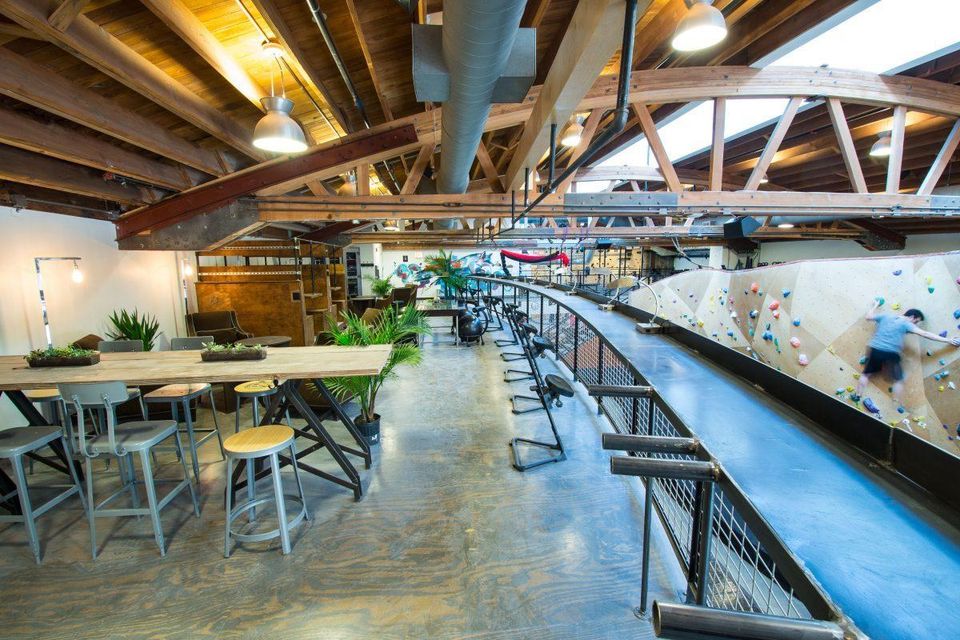 Where? Queens, NYC 
In amongst the midst of a climbing wall and gym, you'll find one of New York City's most thriving coworking spaces. With rows of desks just a few steps away from a bouldering wall, yoga studio, and sauna; this unique space is a dream for gym junkies doubling up as fledgling entrepreneurs. With soundproof rooms and a communal kitchen, what's not to love about this productive use of space
Share this article